There is a world of difference between wanting something to happen, and doing something about it. And for all the talk and best intentions that emerge from COP 27, it is going to take dedication, new tools and expanding skillsets to solve the climate crisis.
For Steve McGuire, Dean of the University of Sussex Business School in the UK, "Business education provides you with that pathway if you want to truly have an impact in the realms of sustainable business practice."
Drawing on the intellectual strength and research impact of the top ranked University of Sussex Business School, the school has brought together the world-renowned Science Policy Research Unit (SPRU) with the Department of Economics, already a global leader in development economics, alongside areas such as finance, management, marketing and strategy to focus on driving innovation for social progress, with core strength in sustainability and climate change.
Students in undergraduate, MBA and Masters courses have the fundamental and analytical understandings of business, but the influx of programmes on topics such as sustainable development give them the tools and techniques of "how to do better for the world", not just for profit. This, Steve says, is where the UK business education market has taken a new, positive direction.
Originally from Canada, Steve has been Dean of University of Sussex Business School since 2015, but has been a prominent figure within the business education sector for over 20 years, holding previous academic posts at other business schools in the UK and continental Europe. This breadth of experience allows him to be reflective of the changes he has seen within the sector – and also reason to be optimistic. Of course, the anxieties around the pandemic created significant uncertainty, but he believes the business education sector in the UK is responding well.
Business schools today understand the importance of teaching future leaders how to respond to change, how to be resilient, and ultimately how to contribute to a better society. Programmes have been introduced that teach these skills, going far beyond the functional elements of business."
"When I was starting out, we never had business in society courses, for example, nor did we have such diverse critical perspectives within the sector" Steve shares. The UK must take credit, therefore, for this ever more pluralistic society where our business school students can now thrive.
And thrive they do, at Sussex. Ranked highly both in the UK and globally, University of Sussex Business School has been ahead of the curve for prioritising responsible business that has only recently been reflected in the rankings methodology of the Financial Times. Steve claims that few business schools have the depth of knowledge and history of researching areas like sustainability that Sussex does, and he is passionate about how business schools can instigate positive change.
But if sustainability has become the hot topic of the 2020's within higher education, Steve insists that as we look ahead the focus will go far beyond this. For the Sussex Dean there will be a much broader emphasis at business schools about teaching students how to manage increasingly turbulent environments – of which climate change will impact, of course.
"How you get business graduates to understand societal risk in a more sophisticated and holistic way is something business schools will have to navigate" Steve says. "The focus on sustainability is vital, but it will always run in the background. Teaching students how to be resilient to instability across all sectors will be top of business school's agendas".
And understanding societal risk can't just be taught, it must also be justified by scientific research. This is where the University of Sussex Business School excels. In fact, at Sussex, they have led the way on sustainability research since the 1960s – trailblazers on an issue long before it even was, well, an 'issue'.
"One of our core benefits is our science base here, and as a result of this we attract students from all corners of the globe" Steve shares. A prime example of their scientific distinction is their world-leading Science Policy Research Unit, or 'SPRU' as it is widely recognised.
Notably, the University of Sussex has also launched its own sustainability strategy to be one of the most sustainable universities in the world. Sussex was recently ranked among the top 50 global universities for delivering on the United Nations Sustainable Development Goals. The University is also proud to be ranked joint 37th in the Times Higher Education (THE) World Impact Rankings 2022 out of more than 1,400 institutions. This means that the University is the seventh highest-performing institution in the UK.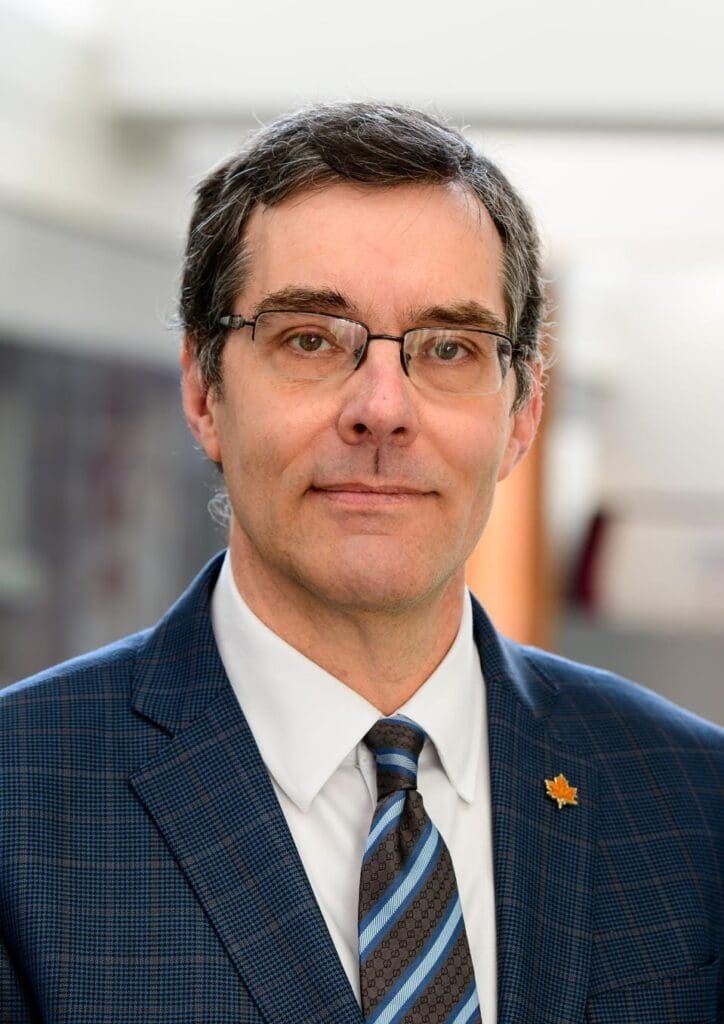 Throughout Steve's career, he has witnessed much uncertainty. As well as the pandemic bringing about permanent changes to the global education markets, geopolitical tensions are also bringing new challenges. However, pragmatic in nature and hopeful in spirit, Steve shares that business schools need to keep up-to-date of what is happening in the world and adjust their strategies accordingly for the benefit of their students and wider communities.
"When faced with uncertainty and challenges out of our control, you have to adapt, and think of new ways to function" Steve says. "We can always prepare, but it's important to also take situations as they come. Learn from previous lessons, alter your methods, and move on".
This is a notion that Steve has, and continues to instil within the University of Sussex Business School community. Encouraging today's generation of students to think carefully about their choices and to give them a sense of purpose beyond salary is no easy feat, particularly against the current political, economic, and societal issues we continue to face.
However, students must not be despondent. For graduates, it is important to note that business environments have come a long way over the past 25 years, and the evolution of organisations awareness around topics relating to EDI, the environment, and their overall care and empathy for their employees has improved dramatically, Steve shares.
"Pursue the things that you'd like to do, and everything will emanate from there" Steve says. "Be confident, the world may be more receptive than you think".