Well-written and widely-distributed press releases can be some of the most powerful tools in your public relations and publicity strategy, but not all press release services are created equal. Press release services have different package offerings and areas of strength. We have conducted a thorough review of the best press release services in North America and have distilled this information down to the top ten best press release services available today. In each case, we identify and evaluate the most important attributes to make it easy for you to choose the best one to meet your specific campaign objectives and constraints.
The potential power of press release services
A press release is not directed to the public but is the basis for an article a journalist will write or a TV or radio clip the journalist may broadcast.
Importantly, a press release is not an advertisement, although it may serve as a "prequel" to become persuasive communication to a targeted audience of potential customers or clients, which is of importance to entities with limited budgets:
Being distributed as an informative news announcement, the press release messaging may have more credibility than an advertisement.
Press release services work with companies and organizations of all sizes to create and circulate releases relatively easily and at a low cost. Individuals, like professionals, can use press release services to build their personal reputation or "brand."
Press release writer services may also help counter negative impressions in Google and Bing search engine results.
The best press release services can reach various media sources, including social media platforms, bloggers, broadcasters and podcasters, influencers, and especially local, national, and international publications and news outlets. These intermediaries must be impressed with your news so they are inspired to share it:
In selecting this Top Ten Best list, we've considered the best, cost-effective press release writing services and press release distribution services.
Our Review
+ Turnkey, all-in-one press release services make CredibilityPR™ a preferred option for entities of all sizes and stages: Startups, early-stage smaller enterprises, and individual professionals, as well as established brands, large corporations, and multinationals seeking growth and competitive advantage.
+ Press Release PLUS™ packages create an immediate impact, a "positive media buzz" with professionally written and edited, widely distributed press releases that interest and engage over 1.7 million journalists and other media professionals.
+ A readership and subscriber base of over 60 million is reached through high-domain ranking media outlets, including ABC, CBS, NBC, Fox News, Yahoo! News, MarketWatch, Benzinga, Mashable, and StreetInsider:
"Our basic Press Release PLUS package includes full media penetration throughout the US, plus limited parallel distribution in other English-speaking countries."
+ Press Release PLUS generally requires less than 30 days to plan, write, refine, and broadly distribute their client's urgent news within 48 hours of acceptance of the edited copy.
Our Review
+ eReleases benefits from the exceptional reach of its sizeable domestic newswire service; press releases are distributed to 3,000 newsrooms, 550 news content systems, and over 4,500 prominent news websites.
+ eReleases has consistently reached reporters and journalists, bloggers and influencers, radio and television networks, and news websites for over 20 years.
+ The journalists most likely to respond to the subject of the press releases are selectively targeted, a capability developed through long-term relationships.
+ Accountability includes post-release detailed reports that show traffic, audience reach, and engagement for assessment and refinement of subsequent press releases.
Cons and Concerns:
- Costs are higher than other services, with three price levels for national (not international) distribution through PR Newswire and major media outlets. All plans include two image inserts:
$399 for Buzz Builder; up to 400 words and reaches one industry target list.
$499 for Newsmaker; up to 500 words and reaches two industry target lists.
$699 for PR Pro; up to 600 words and reaches three industry target lists, plus a Cision Influencer list and an email to an exclusive journalist database.
- Writing the press release is optional, with an additional cost of $300. However, all plans include professional editorial reviews to optimize results.
In Summary:
eReleases offers exceptional, diversified reach through extensive media networks but does not include writing the release in its premium-priced plans.
Our Review
+ An independent infrastructure enables EIN Presswire to have low pricing relative to competitors:
$99.99 Basic Plan: One release within 12 months to one country and one industry.
$399 Pro+ Plan: Five releases within 12 months to two countries and two industries.
$999 Corporate Plan: 25 releases within 12 months to two countries and five industries.
+ EIN Presswire's distribution footprint reaches over one million journalists, businesses, and industry professionals, including Nexstar, Bloomberg Terminals, Google News, MuckRack, Moody's NewsEdge, AP News, and over 100 NBC, FOX, ABC and CBS affiliate sites.
+ Press releases are posted onto EIN's PR Twitter (now "X") feed; press releases may also be posted to Facebook and LinkedIn.
+ Press releases earn high-quality backlinks to achieve dominant search engine ranking, appearing organically almost immediately in Google and Bing.
+ EIN Presswire has recently launched an AI-powered press release generator to improve the precision of targeted distribution.
+ Accountability includes detailed distribution reports to track press releases in partner services, search engines, and social media sites.
Cons and Concerns:
- EIN Presswire does not provide writing services; headline and content creation responsibility remain with clients, which can add costs if professional services are required.
In Summary:
 EIN Presswire's low costs and wide-reaching, diverse press release distribution services make it a good choice for smaller organizations.
Our Review
+ Parent company Cision ensures every press release is custom-targeted and distributed:
"Our flagship service, PR Newswire, shares your news story to the largest and most-sourced news distribution network in the industry."
+ Innovative software and services amplify messaging impact by "Ensuring publication, multiplying social media shares, and driving higher engagement and response from journalists, influencers and target audiences."
+ PR Newswire distributes to over 440,000 subscribers, direct feeds, and newsrooms, reaching more than 270,000 influencers and journalists and over 9,000 digital media outlets and websites. The reach and impact of every press release are measured to verify the results.
+ Guaranteed Paid Placement is PR Newswire's unique insertion of the press release as a "native article" in premium online publications the target audience reads and trusts, including Time, US News & World Report, and Entrepreneur.com. The client's news and messaging resemble credible editorial content, not advertising.  
Cons and Concerns:
- PR Newswire's exceptional reach and multimedia applications can become costly: One press release starts at $475 for state and local reach and can escalate to over $800 for national distribution, not including writing the release.
In Summary:
The reach of PR Newswire's services is exceptional, but the high costs may place this option out of reach for smaller businesses and organizations.
Our Review
+ Newswire Digital is distributed to online outlets throughout the US and internationally:
Newswire Digital Plus reaches thousands of online, local, regional, national, and industry media outlets.
Newswire State reaches state, local, and digital-specific media outlets.
Newswire National reaches over 8,000 online, local, regional, national, and industry media outlets.
Newswire's International packages reach newsrooms, publications, and audiences in Canada, the UK, Asia Pacific, Latin America, and Global markets.
+ Newswire Financial distributes publicly-held company earnings and share announcements.
+ Newswire allows each press release to contain one image and up to six hyperlinks.
+ Newswire maintains that it has been #1 in customer satisfaction since 2018 and provides best-in-class science, process and technology; it recently launched AImee, an Artificial Intelligence "Writing Assistant and Recommendation Engine."
Cons and Concerns:
- Newswire's precision targeting and AI-assisted release writing come at a price, with no low-cost entry price for a single release:
$349 for Newswire Digital.
$599 for Newswire Digital Plus.
$699 for Newswire State.
$899 for Newswire National.
- Newswire's international packages cost from $899 to $1,999.
In Summary:
Newswire's premium services can be considered when budgets are not limited and precise audience targeting is the priority.
Our Review
+ GlobeNewswire is a fully domestic and international service with multi-language distribution capability.
+ Nasdaq acquired GlobeNewswire in 2006, expanding its technical capabilities to create a worldwide financial news distribution network.
+ Shareholder.com provides public companies with synchronized shareholder communications solutions.
+ In 2018, GlobeNewswire was acquired by Intrado, a telecommunications company, which, in turn, was acquired by Apollo Global Management, an American private equity firm.
With the added support of its parent companies, GlobeNewswire helps both publicly-held and privately owned companies reach and communicate with media and investors worldwide:
+ Application of GlobeWire's financial press release distribution services is extensive, utilized by thousands of public and private companies worldwide, including 48% of the S&P 500, for risk management, governance compliance, and disseminating corporate intelligence:
"With teams located worldwide, we'll help you with the right distribution choices, provide full-service editorial support, and arrange translation when you need it in 158 countries and 35 local languages."
Cons and Concerns:
- GlobeNewswire does not offer press release writing services, and pricing of press release distribution services is not readily available.
In Summary:
GlobeNewswire specializes in financial press releases with extensive worldwide reach, credibility, and influence.
Our Review
+ Every day, Business Wire press releases reach over 100,000 media outlets, journalists, and influencers globally through Associated Press, Reuters, Dow Jones, Bloomberg, Refinitiv, and Agence France-Presse; precision-targeted to 200 vertical market categories.
+ Business Wire attracts and engages audiences 30% to 50% more effectively with interactive multimedia videos, images, GIFs, and PDFs.
+ Social media engagement includes pre-written X (formerly Twitter) messages to share; SEO-rich content gains a high ranking on search engines.
+ Business Wire's Flat-Rate Subscription Packages send five press releases to newspapers, wire services, business journals, television and radio stations, and journalists.
+ A dedicated account manager and access to an experienced editorial team help ensure maximum results. The company's NewsTrak reports audience metrics, social media analytics, and multimedia impact.
Cons and Concerns:
- Business Wire is expensive and does not appear to offer a single press release option:
Core plan: $2,495 reaches local media at the U.S. state, metro area, and city level.
Advanced plan: $3,295 to reach regionally across multiple U.S. states.
Premium plan: $4,195, reaching nationally across the U.S.
- Entry price of $2,495 for limited reach limits, even the Core five-release package to larger businesses. Prices for international releases are not published.
In Summary:
Business Wire offers numerous features, but high costs can be a deterrent, as prospective users express:
"What I dislike the most is the price of Business Wire. It is very expensive, which is off-putting to my clients. Choosing additional distribution lists can add up very quickly."
"It is very pricey, especially when it comes to add-on features, such as multimedia content."
Our Review
+ Entry-level local and nationwide distribution reaches 50+ informational websites, Google News, and social media outlets.
+ One press release starts at $49 with a subscription plan or $99 without a plan.
+ Unlike some press release services that do not provide writing services, PR Distribution offers the services of a press release writer for $149, less than a typical PR agency.
+ Other distinctions include unlimited word count (some services have a 400-word limit), social media distribution, industry-specific targeting, free analytics to monitor reach and engagement, and embedding multimedia, including videos:
"Scale Up With Press Release Distribution Today. Boost SEO. Increase Traffic. Establish Authority. Grow Prospects & Sales." 
Cons and Concerns:
- While a single release to 50+ websites and social media syndication is low cost, extending reach to more websites and news networks can increase to $199 and $399.
- Multi-wire global distribution begins at $799 and increases for fullest coverage. Reach extends to 75+ websites, and NBC, ABC, CBS, and Fox media outlets cost $199 for one press release.
In Summary:
The entry-level pricing makes press releases affordable for low-budget clients, allowing them to gain experience and sharpen their communication skills. However, reach is limited at the lower price levels, and expanding to multi-wire services becomes costly.
Our Review
+ Lower pricing with valuable features makes the service affordable at multiple levels. NewswireNEXT's $99 Basic Pack reaches ASK, Google, Bing News, financial feeds, digital journals, and 300+ online media sites.
+ The Elite $289 and PremiumPro $389 packages include press release writing (300 to 400 words). "Our press release writing team of trained American writers write clear and crisp AP-style news releases of the highest quality."
+ The $299 Pro Plan sends press releases for syndication on the NIE (News Information Engine) Circuit, subscribed by millions of journalists, corporate decision-makers, and market makers.
+ All plans allow embedding one SEO-enhancing picture or logo and one YouTube or Vimeo video URL. Releases are free "white label" (NewswireNEXT's name does not appear).
+ Plans are published in local TV affiliate sites of PBS, FOX, NBC, CBS, ABC, and RFD TV and receive distribution reports for analysis.
Cons and Concerns:
- While the Elite $289 and PremiumPro $389 packages include press release writing, neither the $99 Basic or $299 Pro plans include this feature.
- Reaching Yahoo Finance and Yahoo News Press Release Distribution Services costs $999; adding writing service raises the price to $1,199.
In Summary:
NewswireNEXT strives to deliver a "Superior level of media coverage, exposure, and better ROI." Plus, free writing services, SEO, reporting, and white label.
Our Review
+ PRWeb benefits from parent Cision's extensive PR Newswire online syndication network to distribute online press releases to targeted lists of industry-specific journalists, bloggers, influencers, and social media.
+ PRWeb's SEO Optimization contributes to high rankings and increased visibility in Google and Bing searches. Detailed analytics let you see the online impact of your story.
+ Optional coverage reaches Fox News Network, Factiva, and CNN; industry-specific sites; and national outlets, including the Associated Press, USA Today, and The New York Times.
+ Pricing begins at $105 for one press release to search engines and social media. Increased online visibility is provided for $220 through syndication to PRNewswire's 1200+ websites network.
+ Adding email reach of influencers and bloggers costs from $325 to $435. Proofreading by the editorial staff is included with these premium packages.
Cons and Concerns
- None of Cision PRWeb's packages include writing the press release content. Editorial reviews to improve the headline and content and visibility reports are not offered at the $105 level.
- PRWeb's SEO Optimization is a Premium service that requires an upgrade.
In Summary:
As a Cision subsidiary, PRWeb is able to affordably access an extensive multimedia network, although its reach at lower prices is limited to website networks. The costs of engaging press release writing services may diminish PRWeb's price advantage.
CredibilityPR™: Overall Best press release service
An effective press release is a powerful, motivating communication that is more engaging and credible than advertising. For this reason, we are selecting CredibilityPR™ as the best press release service. Compared to its worthy competitors, Press Release PLUS' all-inclusive package leaves nothing to chance: professional planning, writing, editing, and distribution through its extensive, multimedia proprietary network.
The optimal return on investment in a press release is less a function of costs and more the sum of the effectiveness of reaching, engaging, and impressing an extensive network of journalists, news outlets, and influencers. With Press Release PLUS, CredibilityPR™ provides it all.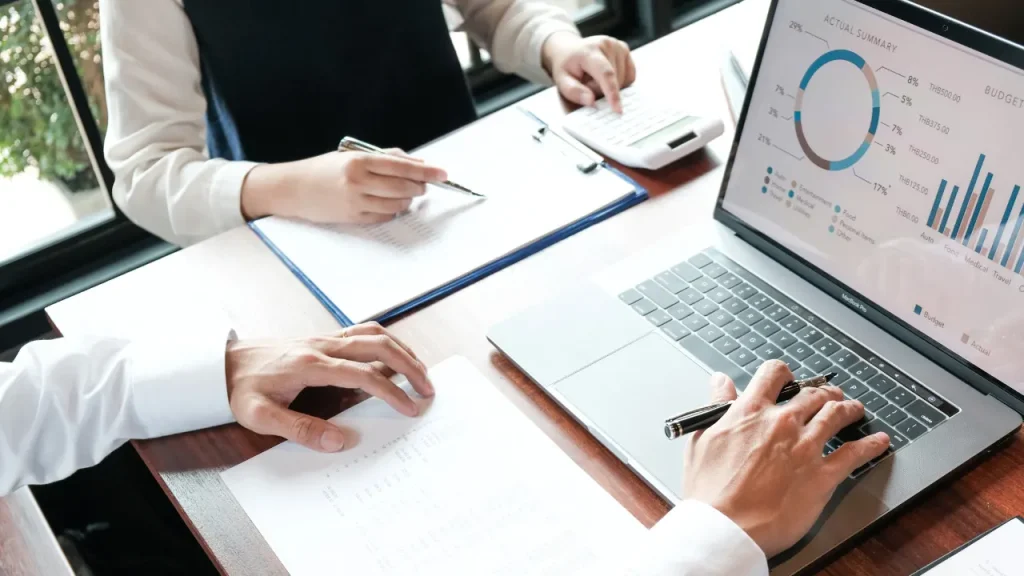 Manufacturers And Distributors: We hope that you enjoyed this article and found it
informative. If your company, brand, or product was featured in this article and you believe that our assessment or evaluation was not fully accurate, or if your company, brand, or product was not mentioned in this article and you think that it should have been included, please let our editorial staff know about it! Contact us at editor@emergingenterprisenews.com.